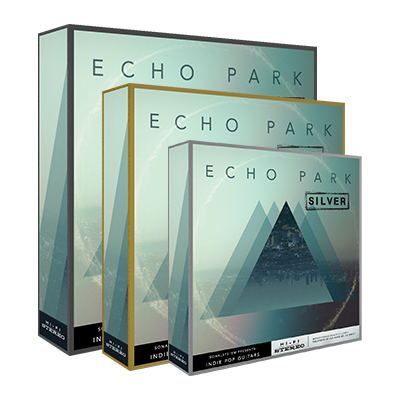 Pop sounds meet indie vibes in the inspiring electric guitar loops of Echo Park Indie Guitars.
This sound library is a perfect companion for producers, film and TV composers, and songwriters across genres looking for unique, high-quality, fresh sounding loops to add to their productions.
Available in 3 Tiers:
Silver / Gold / Platinum
Over 1200+ Loops
Featuring 20+ Guitar & amp combos
3 versions of each part: FX, DRY, DI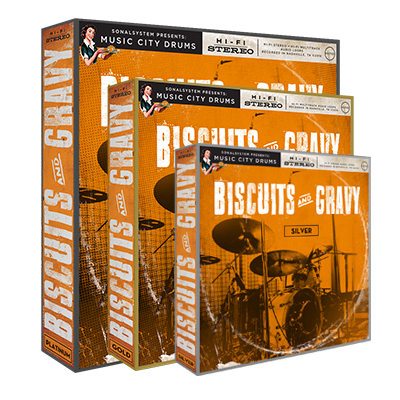 Music City Drums Vol. 1:
Biscuits & Gravy

The Biscuits & Gravy library's loops feature five drum setups consisting of both vintage and modern equipment.
Equipment used ranges from from Yahama to Rogers, to obscure one-of-a-kind drums that you'll only find in a true drum connoisseur's collection.
Available in 3 Tiers:
Silver / Gold / Platinum
3600+ multitrack
audio loops
450+ DRUM LOOPS
RAW & ESSENTIAL
RHYTHMS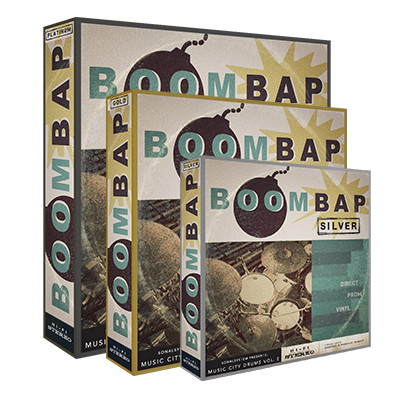 Music City Drums Vol. 2:
Boom Bap

Recorded live in Music City, USA by top session talent in the state-of-the-art studios were commerical music is made! Boom Bap is inspired by the energy and attitude of East Coast hip hop sounds.
Includes midi drum loops, stereo drum loops, multi track drum loops, and single hits.
Available in 3 Tiers:
Silver / Gold / Platinum
500 + Stereo
drum hits
over 300 single hits
3000+ multi track
loops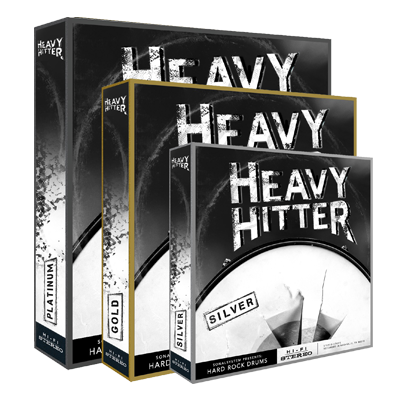 Heavy Hitter Hard Rock Drums

Unleash your inner Rock God with Heavy Hitter - Hard Rock Drums. This drum sounds library features hundreds of hard hitting, album ready, first-rate quality loops. Recorded on rare and vintage equipment in 3 kits.
Available in 3 Tiers:
Silver / Gold / Platinum
500 + Stereo
drum hits
3 Impact kits
3000+ multi track
loops